The Return Of Cinema
Now that movie theaters are finally opening up again, movie studios are feeling more and more comfortable releasing movies. After nearly a year of hybrid releases, which included limited releases in select theatres, as well as simultaneous releases on streaming services such as Disney+, HBOMax, and Paramount Plus, many movie studios have returned to releasing their films in theaters. Here are a few of the many releases coming out soon that PHS students may be interested in.
Dear Evan Hansen
Starring: Ben Platt, Julianne Moore, Kaitlyn Dever, Amy Adams, Colton Ryan
Release date: 9/24/21
Directed by Stephen Chbosky
Rotten Tomatoes: 46%
IGN: 5/10
Metacritic: 41%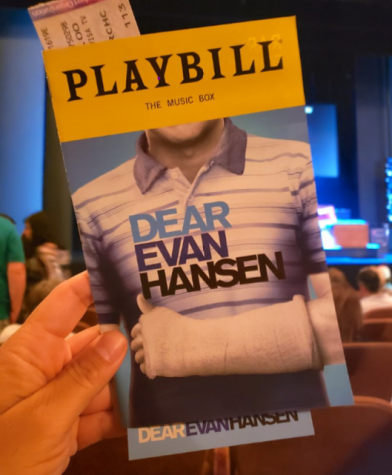 Copyright: Dear Evan Hansen
The film adaptation of the Tony-winning Broadway play, Dear Evan Hansen focuses on the titular Evan Hansen (Ben Platt), and how he deals with the suicide of a fellow classmate (Colton Ryan). The popularity of the original Broadway play, combined with the star power of Julianne Moore and Amy Adams in supporting roles, is a combination of factors that will convince Patriot students to see the movie.
The Many Saints of Newark
Starring: Michael Gandolfini, Alessandro Nivola, Leslie Odom Jr., Vera Farmiga, 
Jon Bernthal
Release date: 10/1/21
Directed by Alan Taylor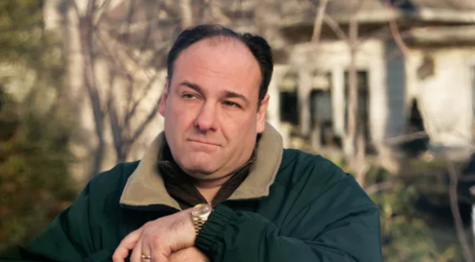 Copyright: Tony Soprano
A prequel to the classic HBO series The Sopranos, The Many Saints of Newark focuses on how Tony Soprano (Michael Gandolfini) became the man he was in The Sopranos. Not much else is known about it, but this is a must-see for fans of the original series.
Dune
Starring: Timothee Chalamet, Zendaya, Oscar Isaac, Jason Momoa, Rebecca Ferguson
Release date: 10/22/21
Directed by Denis Villeneuve
Rotten Tomatoes: 88/100
Roger Ebert: 3 1/2 Stars
Metacritic: 75/100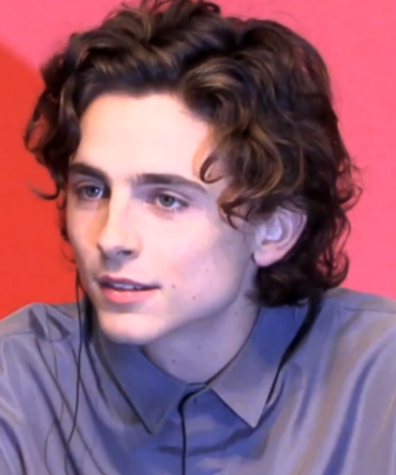 Copyright: Timothee
Dune, which is based off of Frank Herbert's 1965 novel of the same name, stars Timothee Chalamet as Paul, a young man in the distant future. Paul, unknowingly existing in something greater than himself, is forced to travel to a distant, dangerous planet to ensure the survival of his people. Both Chalamet and Zendaya's popularity among high school students will be a force that drives Patriot students to see Dune.
Last Night in Soho
Starring: Anya Taylor-Joy, Thomasin McKenzie, Diana Rigg, Matt Smith
Release date: 10/29/21
Directed by Edgar Wright
Rotten Tomatoes: 72/100
Metacritic: 67/100
NME: 4/5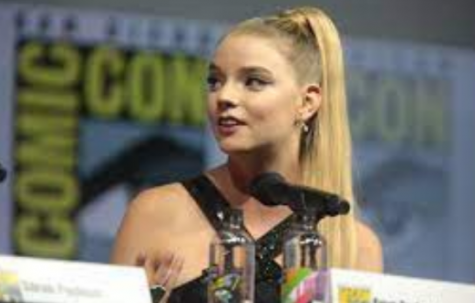 Copyright: Anya Taylor-Joy
Last Night in Soho stars Thomasin McKenzie as Eloise, a young fashion designer who is somehow able to enter the 1960s. While in the 1960s, Eloise encounters Sandy, a glamorous nightclub singer portrayed by Anya Taylor-Joy. However, Eloise soon realizes that Sandy's glamorous life isn't all it seems to be. Taylor-Joy's booming popularity, combined with Edgar Wright's pedigree as a director, should be enough to send Patriot students to theatres in droves.
Spider-Man: No Way Home
Starring: Tom Holland, Zendaya, Marisa Tomei, Jamie Foxx, Benedict Cumberbatch
Release date: 12/17/21
Directed by Jon Watts
Link: Tom Holland
The latest installment in Disney/The Marvel Cinematic Universe's (MCU) Spider-Man movies, No Way Home comes fresh off the heels of the cliffhanger that ended the second movie in the series, Far From Home. Tom Holland returns as the titular Spider-Man, this time with the rumor that Tobey Maguire and Andrew Garfield may return as their different iterations of Spider-Man, from different franchises. Jamie Foxx and Alfred Molina, who starred in the Garfield and Maguire versions of the franchise, respectively, are also guaranteed to return. Even if Garfield and Maguire don't return as the titular hero. No Way Home has more than enough to interest Patriot students.