Racial Inequality in America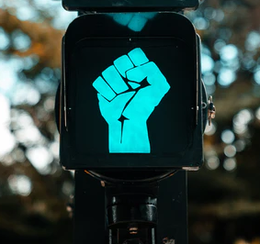 Last May, officers in Minneapolis arrested George Floyd, an unarmed 46-year-old black man, after a convenience store worker called 911 and told them that Floyd had used a counterfeit 20 dollar bill to purchase cigarettes.
Derek Chauvin, one of the officers that had shown up at the scene, pinned Floyd down under his knee for 17 minutes. Bystanders had called the ambulance to report Chauvin and after 7 minutes they arrived. The paramedics went and checked for a pulse, still with Chauvin pinned on Floyd's neck. Later, they found out that within those minutes Floyd had already died.
This is just one example of the many police brutality cases in America. As a young African American woman, hearing about the devastating death of George Floyd really impacted me. When the video of George Floyd's murder was displayed during the trial of Derek Chauvin, I felt all this angst well up inside of me as I sunk down into my bed. Tears began to flood my eyes and slowly trickle down my face. I felt so empty and so broken because this is the world we live in. This is the sad reality of African Americans.
Racial injustice is a problem that America has faced for decades and this should not be the case.
"I felt mad and disturbed because the cop killed an innocent black person, which he [Derek Chauvin] shouldn't have done," said freshman Jaelyn Smith. "As a black person, I don't feel safe."
African Americans are not the only ones facing racial injustice. Recently, there have been Asian hate crimes as well as hate crimes against Palestinians.
A Chinese woman slapped, then set on fire, Israeli forces killed 31 Palestinians, including nine children, these are just a few examples of the many attacks and cruel treatment that Asian Americans and Palestinians are facing right now.
Hearing about these hate crimes against these communities devastates me.
There are so many other stories that have been surfacing around the internet and it infuriates me how cruel these specific races of people have been being treated.
"I feel disgusted that people in America, and in other countries, support Israeli because they are allies or just because they share the same religion so they think it's okay," freshman Janna Yelton said. "I have family that live there. It's scary to think something will happen to them everyday."
Similar to Janna Yelton, freshman Joy Park said, "As for the crimes rising recently [Asian American hate crimes], they make me feel more angry and determined; that we, as Asian American POC citizens, have to stop this hatred. Obviously, there will always be hate toward any topic, but for Asians, we can surely protect their lives, as well as people of color."
It is important to educate the people around us, especially young children. Personally, I've seen that racism isn't something that runs in genetics. Rather, it's something that is taught and learned. It is a seed that is planted in a child's mind from authority figures.
At the end of the day, it doesn't matter what your ethnicity/race, age, religious beliefs, gender, or sexuality is. At the end of the day, we must reunite and take charge in this fight for justice