10 Books that Give You that Fall Feeling
Well Pioneers, it's finally Fall: the leaves are changing, Halloween is right around the corner, and that it's time to read some of the vast amount of amazing, cozy to spooky literature fall has to offer. So here are 10 Books that Give You that Fall Feeling and ratings for how spooky or cozy they are:
Autumn by Ali Smith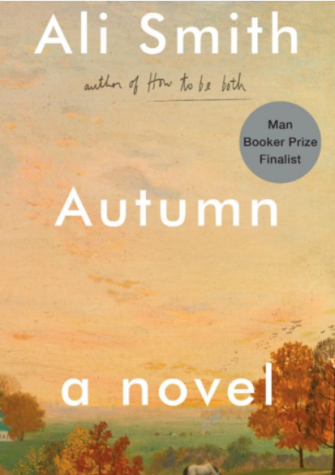 Smith has written a series of books based on the four seasons named, you guessed it, Winter, Spring, Summer, and Fall. Autumn is the first of this series, and it follows the platonic friendship between a young art teacher named Elizabeth and a much older man named Daniel, who babysat her throughout her childhood. The story leads the reader through a story of aging, love, and history as the season changes. This story wraps readers up into concepts of aging and how the characters deal with politics which is a common interest amongst teens.
Coziness Rating: Cup of hot chocolate
Pumkinheads by Rainbow Rowell and Faith Owen Hicks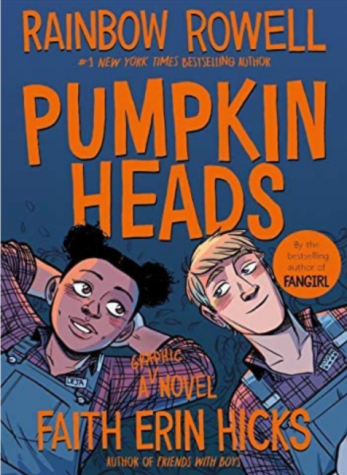 This YA read is perfect for anyone who enjoys a lighthearted read or a graphic novel! Deja and Josiah are seniors in high school who work in an incredible pumpkin patch. It is their last night at the past, and while Josiah is trying to come to terms with leaving the patch — and high school — for good — Deja wants nothing but to live this last evening to the fullest. Deja and Josiah go through this evening through hilarious events of misunderstandings, connections, and even an adventure to find Josiah love as they close this chapter of their lives. This book is great for high schoolers, especially upperclassmen, who will be leaving school and going off to college soon as well and can resonate with the main characters.
Coziness Rating: Sitting in front of the fireplace
The Accident Season by Moira Fowley-Doyle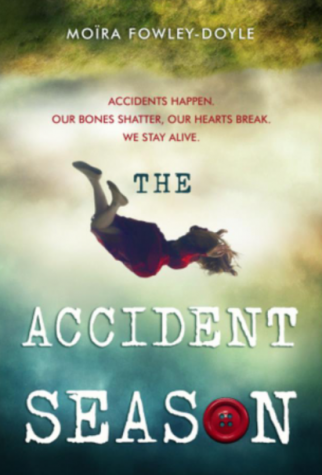 For seventeen-year-old Cara, spooky season has always been less spooky and more deathly. In October of every year, Cara's family becomes incredibly accident prone- and I don't mean stubbing your foot, paper-cut accident prone, but ghastly and seemingly impossible accidents. Throughout the story, watch Cara go on a journey to save her family from this strange curse, and maybe even find out why exists in the first place. This book has a creepy and unsettling vibe that is felt around the time of Halloween- "The Accident Season," is a must read for any lovers of Halloween, YA fiction, and just a well written spooky story.
Scare Factor: Calling your mom and asking her to take you home
The Accident Season by Moira Fowley-Doyle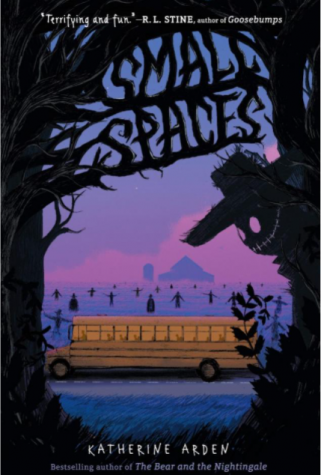 Ollie has recently dealt with the loss of her mother. The world around her is chaos and constant reminders of her sadness, and books are her only escape. Ollie discovers a ghost story that follows "the smiling man"-a specter that grants wishes, but only for a dangerous price and his deal with a woman named Beth and the two brothers who wanted her love. After discovering this new story, Ollie and her classmates go on a field trip to Smoke Hollow, where Ollie discovers the graves of all three main characters from the story. Now Ollie is shocked, it's just a story, isn't it?
Scare Factor: Not letting your feet out of the blanket over the paranoia that something will come and bite them
There's Someone Inside Your House by Stephanie Perkins
Makani has just moved to a small town in Nebraska to live with her grandma from the tropical heavens of Hawaii. She's starting fresh, leaving behind family commotion and a secret that she holds deep inside her, fearful of it ever being found out. Now Makani lives simply, she has a little crush on a boy at school, some great friends, and has peace with her grandma, but her new life is turned upside down when students at her high school are now being targeted by a serial killer. Even with the sheer chaos and fear with the situation itself, Makani's fear adds on even more as she knows that if her secret is to ever be found out, she could easily be targeted by the killer, or framed for being one herself. This story is perfect for spooky season, it's dark vibe and creepy mystery will keep you on your toes.
Scare Factor: 2016 Killer Clowns
November 9 by Collen Hoover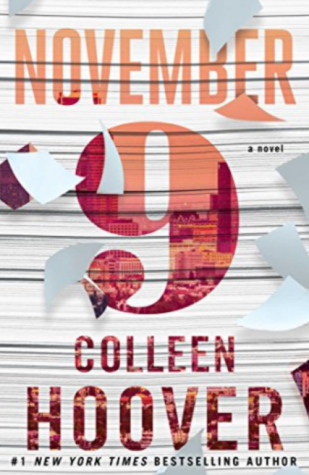 Ben is an aspiring novelist and he meets a woman, Fallon, on her last day in LA. Ben needs inspiration for his novel, and Fallon's crazy, eventful life becomes the inspiration for exactly that. Even throughout the events, ups and downs and twists and turns in their own lives, Ben and Fallon keep one thing consistent, they meet once every year on November 9th. All is well, until Fallon starts to question whether Ben has been honest with her, or simply creating an illusion of reality to eventually lead to the most perfect plot twist. Is Ben's story with Fallon, or the one he wrote about her, really complete without a happy ending?
Coziness Rating: Soft Sweaters
The Invisible Life of Addie Laurie by V. E. Schwab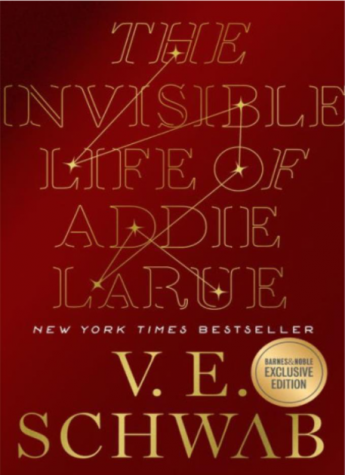 It's 1714 in France, and Addie Larue makes a questionable bargain in a moment of vulnerability, to live forever. This causes Addie to have to live with a curse, in which she is forgotten by everyone she crosses paths with or meets. Now centuries have passed, and Addie has travelled to different continents, experienced different points in history, and created her own. But Addie's exceptional life takes a turn of events in a bookstore three centuries later when she crosses paths with a man who hasn't forgotten her. The incorporation of creepy bargains, curses, and almost gloomy storylines gives you that spooky season feel that rushes right up your spine, and as for this book, also touches your heart.
Coziness Rating: Feeling a soft, fall breeze
Love and Other Words by Christina Lauren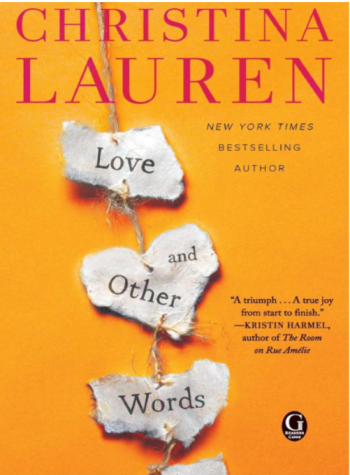 Macy and Elliot have a history. Macy has loved Elliot for the longest time. Her love grows more and more as they spend more time together, sharing books, words, and pain together as their friendship becomes something much more. And Macy opens her heart out to Elliot, putting it in only his hands, but on the night she finally confesses her love, he breaks it. Now it's been a decade, and Elliot hasn't heard from Macy, but when fate allows the two meet again, Elliot is given another chance. Will he earn her love back? What happens when history repeats itself? This story is perfect for anyone who needs a sweet escape from the hectic from school. The cover of this book screams autumn, and so does the
comforting and cozy friends to lovers, second chance love this book displays. This book is perfect for when you need that warm feeling that only fall, and this book, can give you.
Coziness Rating: Apple picking on a pretty day
The Midnight Library by Matt Haig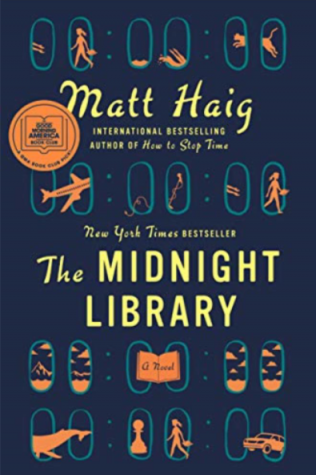 *TW: Mentions of Suicide*
In this world, Nora feels alone, unneeded, and without a purpose. Eventually it all becomes too much, and Nora attempts. However, she strangely finds herself at the "Midnight Library," where each book depicts a story that could be Nora's reality had she made different choices, regarding breakups, jobs, and dreams. Nora explores the library, taking in every story and looking at life through a new perspective, she goes through the whirlwind of a journey that is finding the meaning of life, and what makes your own worth living
in the first place. The setting of the library screams fall with its mysterious, almost dark spirit and gloomy energy.
Coziness Rating: A pretty pumpkin patch
The Night Circus by Erin Morgenstern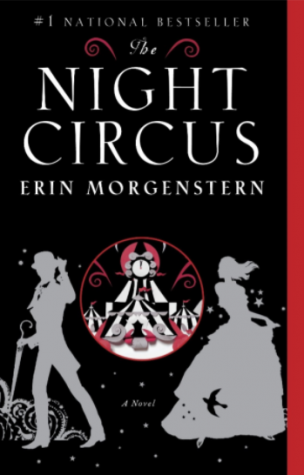 Le Cirque des Reves is an astounding and magical circus, and it's only open at night. Celia and Marco are rivals, and performers at Le Cirque des Reves, and are a part of a challenge in which only one can make it through. But what happens when they go from being each other's biggest competitors to unexpected lovers? This book is fittingly set in autumn, as the crispiness and comforting feel of the season encompasses this story unlike any other season could.
Coziness Rating: The crunch of leaves