Texas Heartbeat Act Remains in Effect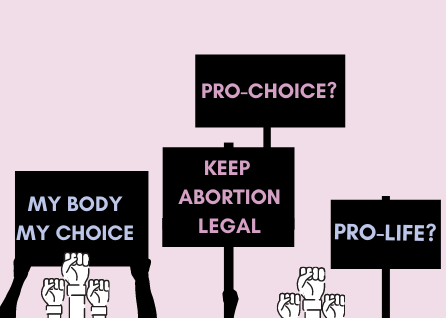 TW: mentions of sexual assault 
In 2021, about 90 state laws have been passed that restricted access to abortion, including the Texas Heartbeat Act. The Texas Heartbeat Act was introduced on March 11, 2021, and put into effect on September 1, 2021.
All About the Abortion Law
In the wake of the Texas abortion law, women are in fear of what this means for the future. According to the Times the new law signals a new frontier in the national fight over abortion and could mark a critical new legal strategy for conservative legislatures in how they write restrictive abortion laws in the future." According to statesman.com this law bans abortions as soon as an unborn child's heartbeat is detected, which is around six weeks, and makes no exceptions for cases involving rape or incest.
The biggest controversy over this law is the fact that most women do not realize they are pregnant at six weeks. In the early stages, at-home-pregnancy tests generally vary their ability to give accurate results. At about 5-6 weeks the results can be more accurate, but even then, it could take multiple tests to get a consistent result. After that, women still have to make a doctor's appointment, which can take up to a week or two to be scheduled.
Dr. Daniel Grossman tells Healthline that this bill, "means that patients only have about two weeks from their missed period to recognize and confirm the pregnancy, decide they want an abortion, find a clinic, arrange time off from work or school and childcare if needed, as well as organize transportation since many people live far from the nearest clinic in Texas." All these steps in the abortion process make it hard to do everything in a certain amount of time.
Speaking on the Issue
Paxton Smith, a graduate, and valedictorian at Lake Highland High School in Dallas, Texas, shared her thoughts on the Texas Abortion Law instead of reading her speech at her graduation.
"I am terrified that if my contraceptives fail, I am terrified that if I am raped, then my hopes and aspirations and dreams and efforts for my future will no longer matter," said Smith. "I hope that you can feel how gut-wrenching that is. I hope you can feel how dehumanizing it is, to have the autonomy over your own body taken away from you."
This was an emotional speech for Smith to deliver, but she wanted to bring awareness to this sudden change.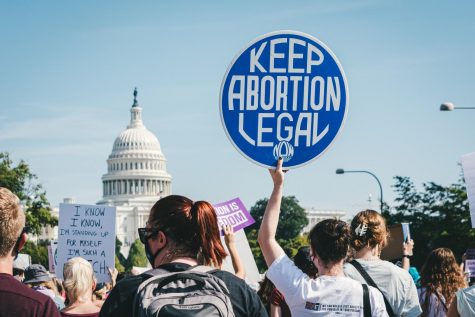 The state of Texas decided that people can be awarded $10,000 if they successfully sue an abortion provider under the new law. Texas Right to Life set up a website where people can send in anonymous tips about anyone they believe may be violating the law. This website, under the domain of ProLifeWhistleblower.com, is currently redirecting people to TexasRightToLife.com while they attempt to find a hosting provider.
On another note, a developer on Tiktok created a script that automatically generated fake reports to the website. The site tried to block him, but he created a shortcut on which people with iPhones and iPads could create a fake report using a random Texas zip code. More than 7,200 people had clicked on this script, and more than 8,450 had clicked on the shortcut. With many people infuriated, protests are still continuously happening throughout the state of Texas.
Patriot Students Protesting for Pro-Choice: ZeShawn Tariq