Galentine's Date Ideas You Need To Try
Valentine's Day keeps creeping up and the hardest part is figuring out what to do. Galentine's is only becoming increasingly popular among friends as a way to show their appreciation for one another, and for some it is more important than Valentine's day. To make the day a bit easier, here are seven options you can do to spend the day with some of your closest friends. We have options for all times of the day and we will include a price point from $ being the least expensive to $$$ the most expensive. So here are some fun and out of the ordinary activities to do with your friends or others.
Option 1: Escape Room and Tacos 
Escape rooms are getting more and more popular and have become one of the most interactive activities to do with either a group of friends or just 2 people. Check out The Great Xcape in Manassas  for a fun escape room to do with your friends. Plus, they also have a virtual escape room option if you would prefer to stay in. 
After the escape room head on over to Zandra's in Old Town Manassas to get some good fusion tacos for dinner.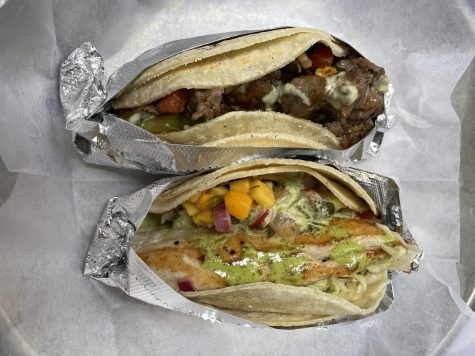 Option 2: Movies and Boards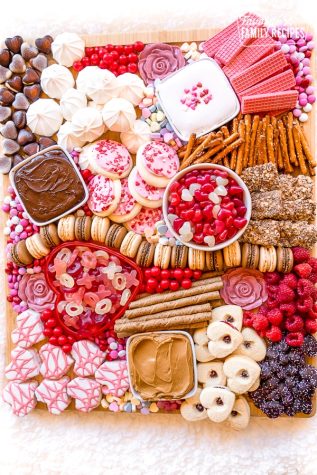 If you haven't seen the trend of making a themed board, we'll explain it for you! It is a trend where friends get together and make a charcuterie style board, but the twist is that you have to make the board with a theme like breakfast, pizza, burgers, even Chick-Fil-A styled boards properly tailored to their groups liking. For this next idea, get a group of friends, have everyone pick a theme for themselves and bring it to a Galentine's Day Movie Marathon. To help give you some ideas of movies to watch here are some favorites: 
10 Things I Hate About You

The Notebook

The Fault in our Stars

The Titanic

Romeo and Juliet

She's All That

Call Me By Your Name

To All The Boys I've Loved Before

Love Simon

Valentine's Day
Lady and the Tramp

Crazy Rich Asians
Option 3: Clay and Cupcakes 
Everyone loves a bit of a mess, why not get a little messy painting a clay pottery piece and get it kiln-fired. Peace of 
Pottery is a pottery delivery service. This is how it works:  you place the order of the pieces you want alongside glaze colors, and they will deliver your order  to your house or meet up with the owner to receive or drop them off and once you're done you give them back and they'll fire them for you! 
After this your friends or others can go out for a quick coffee and brunch date at Inspired Cravings, a vegan, dairy, nut free coffee and bakery shop. They have a cute little accent wall to take photos in front of.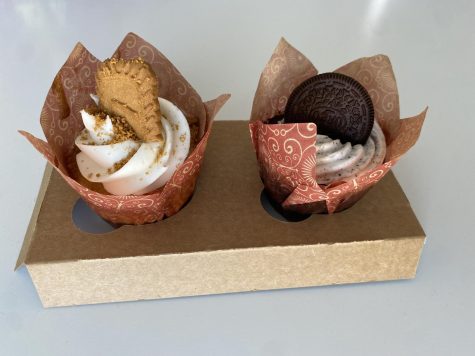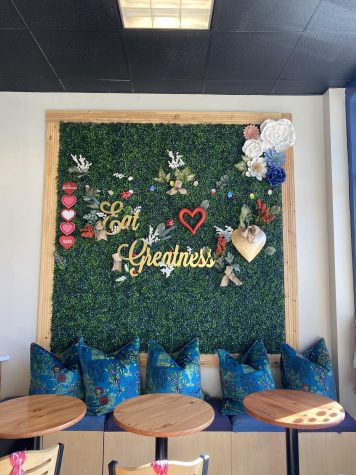 Option 4: Desserts and Photos 
Speaking of photos, why not have a little photoshoot at another nearby cafe. My Cravingz located in Manassas has a phenomenal selection of middle eastern desserts and more, their walnut baklava is to die for, make sure to also check out their mango mousse cake. They also have a greenery wall and a neon sign for the best picture perfect Galentine's day photos.
Option 5: Sunrise Picnic  – $
Mountain views can be so satisfying, especially when you're watching the sunset, and if you can get up early enough the sunrise. Going hiking with friends although it is a bit cold will be so satisfying so here is a tiktok from user @withsunshinesol showcasing some of the most beautiful sites Virginia has to offer. To make it a bit more appealing you and your friends can have a breakfast or pick me up snack picnic once you reach your destination.
Option 6: Sunset and Donuts 
If hikes aren't for you or you can't drag yourself out of bed that early, we've got you covered. Head over to Skyline Drive and on the way, pick up some of the famous Apple Butter Donuts from The Apple House out in Linden. These doughnuts are just as pretty if not prettier than the view you're about to see. Plus the long drive gives you a chance to sing your heart out with some classic love songs that we have on our playlist for the week leading up to Valentine's Day! 
Option 7: Pizza and Thrifting 
Thrifting has become a very popular pastime. Luckily down in Warrenton, Dejavu Consignment, has some of the best accessories and clothes. They have a variety of sizes and styles for virtually any style and everyone. If you're feeling up to it you can also check out Latitudes Fair Trade Store, they have small business owned earrings and various fair trade knick knacks. 
Once you've spent enough money and time strolling Warrenton's Main Street, get a bite to eat over at Black Bear Bistro & Brick Oven. This little bistro is best known for their brick oven pizza, and their garlic knots are well worth checking out, so make sure to stop by.
These are just some of our favorite things to do in our gorgeous community. 
Hopefully, these ideas make the day enjoyable and at the very least, give you some good food inspiration, some of these ideas may go fast so make sure you start to secure and reserve some of the places we have listed sooner rather than later so you can enjoy a wonderful day out with your friends . Hopefully these options highlight the best of our  cities, and even prompt something fun to do while at home.