Opinion: To Mask or Not to Mask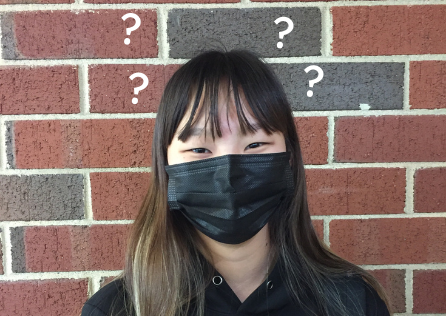 If I were to tell you to imagine a world where we operated without masks, it would not be that difficult because not too long ago that was our reality. In the past two years the world has undergone drastic changes because of Covid-19. Aspects such as virtual school and social distancing have become a regular part of life that society has become accustomed to.  
This past February, Gov. Youngkin passed a bill removing the mask mandate and allowing parents and their children to opt out from wearing masks in school.
The Prince William County Public school system had already removed its mask mandate for students, active since Feb. 22. Now, employees and volunteers can also opt to not wear masks.
During first block on Tuesday, Feb. 22, Principal Bishop released an announcement over the intercom in which he encouraged students to be respectful and empathetic of one another, regardless of their choice. 
"Our school is built upon the principles of integrity, character, and pride," Bishop said. "No student shall be treated any differently. I hope that you'll make this part of your regular routine." 
In an attempt to return to the sense of normalcy that is pre-pandemic life, are we jeopardizing the health and safety of our students? I personally have continued to wear my mask in public from the day it was made mandatory, up to now. According to the NYTimes, in the past 90 days there has been a total of 1,639,942 cases reported, averaging about 1,500 cases a day.  
In Virginia alone, there are more reported cases of Covid-19 this year than there was last year during virtual school hours. In a CDC report on Covid-19 cases in Virginia, in comparison to Feb. 22, 2021, there were about 370 more daily cases documented on Feb. 22, 2022. The issue with this is that there are multiple students at Patriot High School who are high risk or have family members at home that are high risk and very susceptible to illness. While vaccines and boosters can help prevent contracting Covid-19, there is no guarantee that those who are vaccinated are immune to the disease.  
Despite my personal reasons for wearing a mask, I can acknowledge why some students, teachers, and parents might be eager to go without them. In an interview with Washington Post, a 16-year-old named Andrew said that "It definitely makes it difficult to learn, like you can just feel everything piling up on your face, it just makes your face feel thick." 
I do believe that people are entitled to their own opinion about the choice to wear a mask, and their personal concerns are valid. However, I feel like we have to decide whether our discomfort and irritation with the masks outweighs the risk of further spreading disease and damage.  
Perhaps in the future, the need to wear masks at all will be gone, or maybe wearing masks in public areas will become a requirement again. Regardless of what the future holds, I think our main focus should continue to be keeping Patriot students, and people in general as safe as possible.