Roll the Clips… It's Time to end Movies over Two Hours
A blockbuster film has just made a smash into the theater. Since the debut of its cast list, The Batman has been highly anticipated, and with Robert Pattinson starring as Batman, anticipation only bubbled. However, the anticipation on my end simmered down after I saw the running time. Nearly three hours to watch an emo rich boy with parental issues who has never felt the touch of another human strut around in a costume punching the bad guys? In the name of what Batman claims to be "vengeance." But after remaining loyal to my seat and popcorn and sitting through two hours and fifty-six minutes of this film, I too want vengeance. I declare vengeance against the makers of Hollywood who have plagued the common people with excruciatingly long movies. 
But before I respond to my bat signal, I do recognize it isn't just The Batman that has infected us, moviegoers. "Spider-Man: No Way Home" runs for two hours and thirty minutes. Timothee Chalamet's "Dune" takes viewers on a two-hour and thirty-five-minute answer to the question, how low can we speak with a booming soundtrack behind us? No Time to Die reaches two hours and forty-three minutes and with that run time there is time. 
Now, what the film industry is trying to do is break the mold of a time construct. They want to take the time to explore the inner depths of the characters, they want the prestige of long films to carry them to the awards, and they are taking advantage of the accessibility of new technology. But there is a way to make your movie have artistic value, award value, and remain not tortuous for your viewer. 
THE MOVIES THAT HAVE DONE IT 
Lady Bird and Real Women Have Curve
"Lady Bird" and "Real Women Have Curves" are both coming-of-age films directed by women.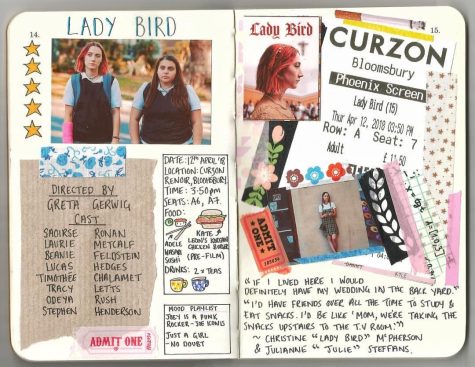 Both follow a teenage girl's journey into becoming herself and discovering her place in the world. These films are very character-driven and do require fleshed-out writing. But, while being under one hour and forty minutes these movies still achieve that. How did they do it though? Well, the main complaint that comes from these movies is that "nothing" happens. But that is simply false. What's happening in the growth and analysis of a character and their experiences. It's a journey for the viewer. A journey through the ins and out of teenagehood and womanhood. Both directors paint experiences like a first boyfriend as they are. Awkward and uncharted territory. These films don't focus on how drawn out they can make their scenes. Instead, they focus on how memories and life really work. They go as quick as the petals that fly away on a dandelion, that we wish could last forever but instead we must part with them.
Jujutsu Kaisen: Volume 0
Full of intense battle sequences and a colorful world, Jujutsu Kaisen is more than just flashy animation. It touches on a broad range of topics that have deep meaning. It explores the stages of grief, the complexity of love and letting go, and the question of what is right and wrong. With so many themes it would seem that the movie would have a long-run time but instead, it comes in at 1 hour and 45 minutes. It does have a leg up having a manga to go from and be able to get pacing ideas from however, the manga alone cannot help. The directors still had the daunting task of crafting a well-paced storyline for devoted fans and they succeeded. The movie is certified fresh on rotten tomatoes and made 143.2 million dollars at the box office. 
Encanto
Although at first glance this is just a kid's movie, Encanto is more than its hit song "We Don't Talk About Bruno." In just 1 hour and 45 minutes Encanto is able to dive into the complex themes of family and identity. Viewers are taken on a colorful journey of Colombia, but also the intercit relationships of first-generation families, generational trauma, and social expectations. And even with such heavy themes, this movie is still an appropriately lengthed movie that can be enjoyed by children and parents and older children. And it proves to be a quality film with multiple nominations and winning an Oscar. By the end of the film, all anyone can talk about is Bruno. 
The Social Network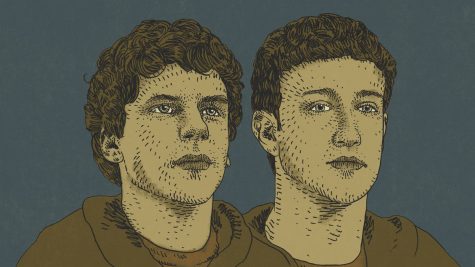 The Social Network just barely makes the cut. However, it's that good that it has to be included. Between Jesse Eisenberg's eerily similar mannerisms to Mark Zuckerberg and Andrew Garfield's legendary breakdown, this is an iconic biopic. It's engaging and often leaves the audience forgetting that this is all based on real events. However, it still is able to dramatize 
events without coming off as cheesy or unbelievable. It leaves audiences thinking they too can start a major company like Facebook.
CREDITS
Now, I get that for these deep, misunderstood, and soulful artists longer movies are just a necessity. Because how else will they release all their souls work if they can only make films under two hours? But the examples above prove the success and quality a movie under two hours can have. The world of artists has become too sucked into the idea that longevity equals quality and as a result moviegoers across the globe are unknowingly signing up for a snooze fest. 
Filmmakers need to learn that moviegoers don't want to sacrifice their attention spans for "real" art.