​Mama Mia Offers Satisfying Italian Food & Fun Night Out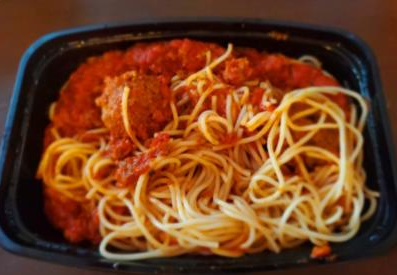 Mama Mia
In a community where everyone is following trends and large chain stores surround you, it's hard to find individuality and what makes where you live special and unique from all the other places. Things like tourist spots and one-of-a-kind local areas to eat and visit make cities and towns different from each other.
The family owned, Italian restaurant Mama Mia has locations in both Gainesville and Manassas.
Diving into the menu
Although Mama Mia identifies mainly as a pizza restaurant, there are many other great offerings, including spaghetti dishes, gulf shrimp baskets, sub sandwiches, salads, and appetizers. The main dinner plates have mouthwatering effects.
The garlic and mozzarella bread rolls are an every-time purchase for my family. The kids' menu is small, but offers the same entrée meals as adults, just in smaller portions.
The beverage menu doesn't list all the typical sodas you would see listed in other restaurants. Instead, Mama Mia's gives drinks like pink lemonade, birch beer, and iced tea.
​The menu for desserts is decently sized, with different cakes and sweets to choose from. The chocolate cake is light in texture with a sweet chocolate icing in between the layers. View the full menu online at https://www.mamamiapizza.net/

Getting to know the restaurant and its workersThe overall atmosphere is nice and comfortable for people to eat. Enjoyable paintings are on display throughout the main eating room where people can view them. There is a tv for people to watch sports games if they are dining alone, or if they have an interest in soccer.The wait staff has pleasant conversations with the customers that come in. Every waiter and waitress who has ever served my family has been friendly and polite. They are very patient and positive towards the little children that come with the families. A friendly waitress who has served my family on multiple occasions always offers my younger sister and me a lollipop.
Food arrives quickly and nothing is ever forgotten, undercooked, or cold. Every single time I visit the establishment, the food always tastes, smells, and looks fresh.
Saving money on a nice outing
The food is very affordable for a nice dinner out with family or friends and fits most budgets. The appetizers are 10 dollars or under, and well worth the money.
The dinner meal choices offered range around the 15-dollar mark. All desserts are under 5 dollars and give a nice amount. The portions in the meals served are guaranteed to fill your stomach.
Paying a visit
Coming to Mama Mia's is something I always look forward to when thinking about dinner. My personal preference is to dine at the restaurant. Seeing the familiar faces that come to wait my table also brightens my mood. The workers of Mama Mia work impressively to bring great service and food to the families and visitors that come into the restaurant hoping for a good meal! The inside is comfortable and always provides an enjoyable night out.
Mama Mia also offers curbside pickup and no contact delivery.
Gainesville Location
7669 Limestone Dr, Gainesville VA 20155
Phone: 703.753.4605
Manassas Location
7845 Sudley Road, Manassas VA 20109
Leave a Comment
Your donation will support the student journalists of Patriot High School. Your contribution will allow us to purchase equipment and cover our annual website hosting costs.