Patriot Unfiltered: How Do I Tell My Friend To Give Me Attention?
Patriot Unfiltered is the advice column by the The Charge staff. This series is a safe space for students to ask questions regarding any problems they may be facing.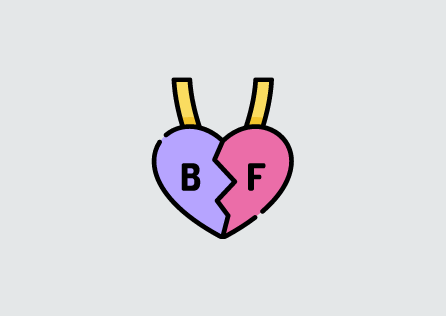 Dear Patriot Unfiltered, 
ayo so my bestie is overly obsessed w her boyfriend to the point where its starting to suck the life outta me srsly the last time we hung out was ageees ago. i paid for movie tickets and snacks and we went in and IMMEDIATELY she was on her phone texting him and did not look up once stg it was like a $35 total and she wasnt present for even a second of it 🙁 she also just never talks about anything else and every conversation we have is always re routed to be about him and their relationship and omg enough god does ur life have anything else in it?????? i figured it would be fine after the 1st year and she would be normal again but guess who was wrong :))))))) its been years now and i still cant get through to her about how annoying it gets trying to talk to her about something and she just HAS to bring up her bf and how well its going, like brUH im tryna tell u my cats sick not cop a whole 4D feel or ur makeout sesh 
Sincerely, 
Forky The Spoon 
Dear Forky The Spoon, 
We completely understand how frustrating that is. Watching your friendship fade away because of a relationship is really common but still difficult to go through for anyone. For these types of predicaments, we've come up with two options. 
1) Going Ghost 
The first option being that you ghost her to see if she notices and fights to rekindle the friendship. This would help to let you understand how connected to the friendship she is and if it's she believes it is worth saving at this point. Option 1 also allows for some distance that would aid in your understanding of the friendship away from each other.
2) Being Straightforward
You said that when you try to talk to her, she still finds a way to make it about her relationship. Maybe try to get through to her and let her know that you need to have a serious talk with her. Tell her straight up how you feel and give her advice on how she should change if she wants to keep the friendship. Showing your emotions and telling her how frustrated you really are might be able to give her the experience and reality of what you're going through. 
All in all, this is an irritable situation to be in. We hope our tips help rekindle the bond with your friend, or reveal that it just wasn't compatible anymore.  
Responses to the advice column are published once a week, but submissions can be sent in at any time here.